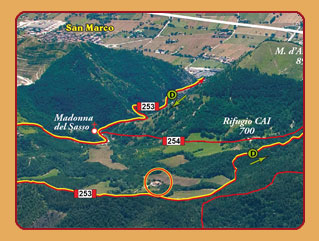 We are 800 m above sea level, in the middle of the Coppo nature park, famous for its centuries old pines, and furnished with ample picnic areas, with a 'Life Course' to keep in shape, and many open air games for the children.

The original 18th century building has recently been renovated to guarantee a refined and relaxed hospitality, studied in every detail to allow you to feel pampered and to reinvigorate yourself.

If you enjoy relaxing with long walks or mountain bike excursions you will find the ideal environment, you can even follow the numerous routes marked out by The Italian Alpine Club.